Cooler conditions for British Columbia's home sales remained in October as the impact of mortgage regulations continue to impact the market.
Sales were down 26.2% year-over-year with 6,405 homes sold through the MLS system. The average MLS residential price was down 4.1% to $690,161.
British Columbia Real Estate Association (BCREA) says that total sales dollar volume was $4.2 billion, a 29.3 per cent decline from October 2017.
"The BC housing market continued to grapple with tougher mortgage qualifications in October," said Cameron Muir, BCREA Chief Economist. "However, more moderate consumer demand has led to a much-needed increase in the supply of homes for sale."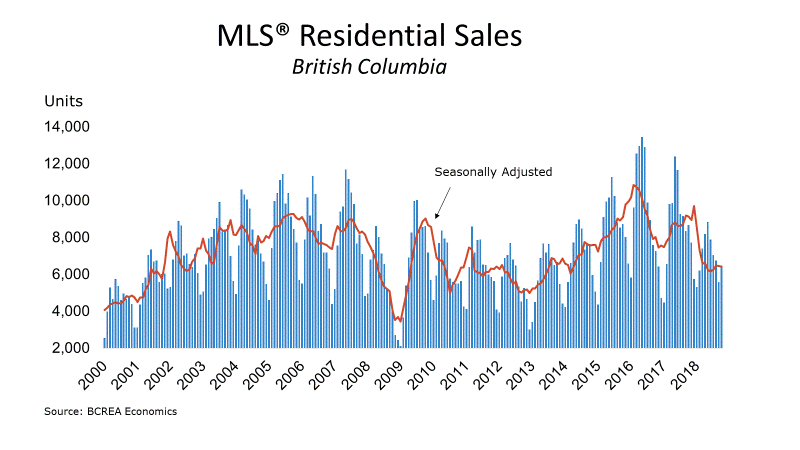 Inventory up almost 30%
Total active listings increased almost 30% to 36,195 in October and meant balanced conditions across the province overall, although individual markets vary.
Year-to-date, BC residential sales dollar volume was down 22.1% to $49.7 billion, compared with the same period in 2017.
Residential unit sales decreased 22.8%to 69,664 units, while the average MLS residential price was up 1% to $713,662.